Heather B.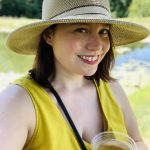 Heather is a Kentucky native who has made Cincinnati her home. From a young age she was always interested in the paranormal, devouring R.L. Stine books, watching Are You Afraid of the Dark?, and creating elaborate ghost stories with her cousin. Now she gets her ghostly kicks by listening to podcasts and reading spooky books.
Heather lives in Cincinnati with her fiance and cat Breezy. She enjoys visiting local breweries and traveling.
Sam C.
Cincinnati native. Working hard to give her babies, Maverick the cat and and Murray the dog, their best lives. Avid napper and craft beer drinker. Lives with her awesome boyfriend. Loves a good scary story.
Amanda H.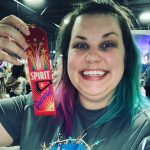 Amanda lives on the east side with her husband, son, pug, chug, and 2 cats. She grew up loving Are you Afraid of the Dark? and Goosebumps and has never stopped being interested in the paranormal. Mostly she spends her time chasing her toddler, crafting, and planning Disney trips.
Steve A.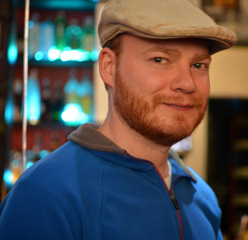 Steve is our behind-the-scenes tech guy, handling music, audio editing, and producing. Steve enjoys birding, bourbon, football, craft beer, and has been to every Cincinnati brewery. He enjoys spending time with his fiancé and cat.